We offer a bunch of great classes here at String Bead. Let our experienced staff teach you the in's and out's of lampwork and beadmaking. With classes ranging from beginning techniques to advanced bead sculpting there's something here for everyone! Our classes are a fun way to learn.
Call us at  1-530-894-2323 today to sign up!
*PLEASE NO PERFUME ON CLASS DAYS!!
Beginning Glass Bead Making -- Some materials included
Call for Pricing and Schedule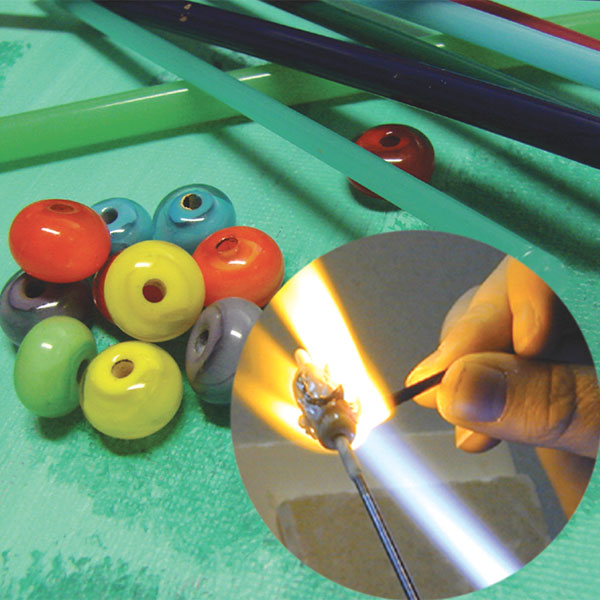 This class will get you heading in the right direction, and sets a good foundation for a long career in Glass Bead Making. In-depth safety and technique are stressed in this class. The do's and don'ts of Sting Bead's Backroom glass stations are covered. And the skills you'll need to make different shaped beads are tried. Different tools are presented and a basic knowledge of glass and how it applies to beads are all covered.
Intermediate Glass Bead Making-- Some materials included
Call for Pricing and Schedule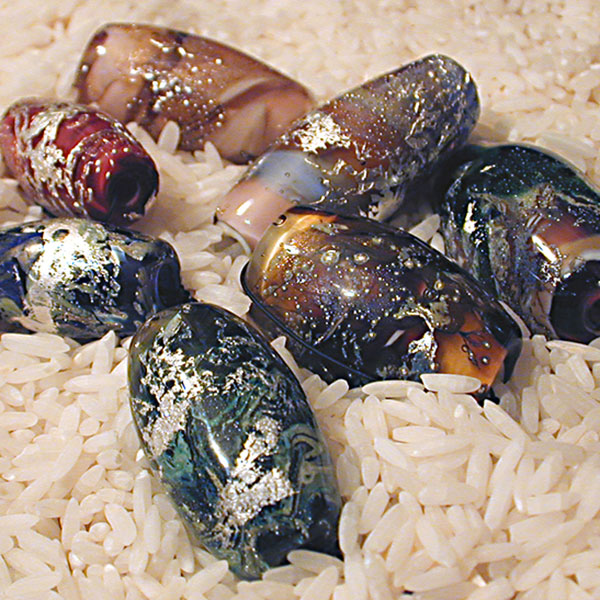 The next step in your glasswork! This class is all about encasing, more advanced stringers and keeping control of your glass! Explore more advanced techniques in decorating glass beads. Practice your basics for this class!
Bead Sculpture -- Materials included
Call for Pricing and Schedule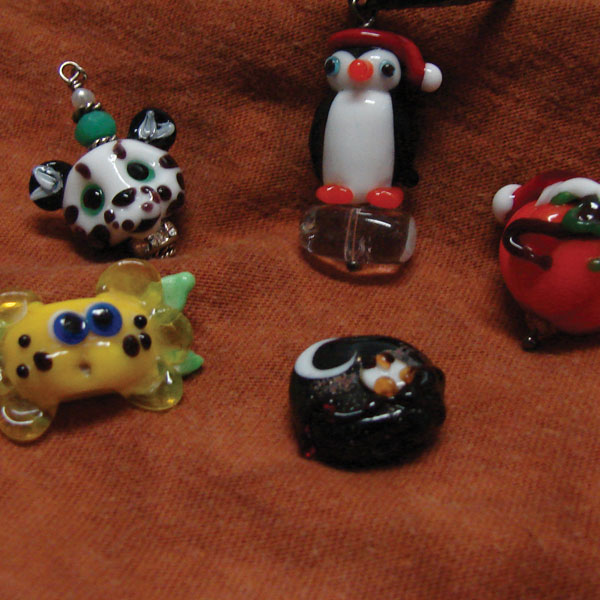 Love to mash, pull or manipulate glass? Find out some cool techniques to direct the glass in to shapes of objects, animals or whatever else your imagination can come up with!

Micro Mosaic -- $45.00 Some Materials included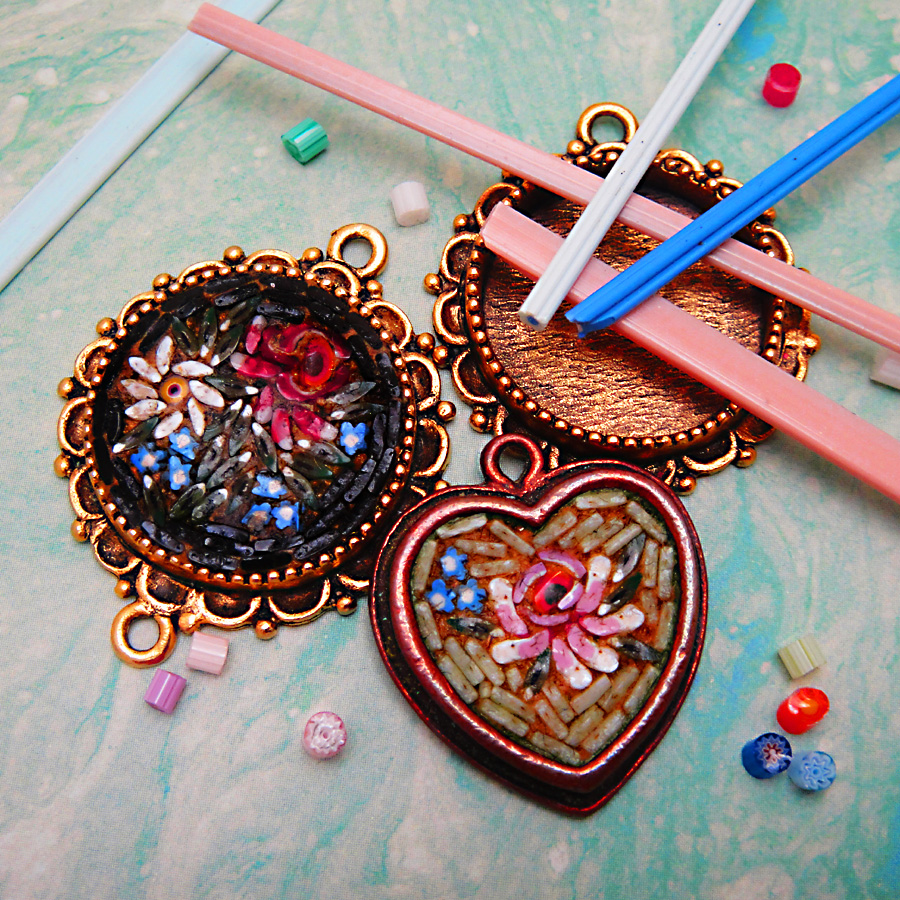 Anyone who knows Carole knows her passion for Micro Mosaic. After research, calling, studying with, and hounding as many authorities as she could, she finally gathered up enough fun facts and techniques to offer Traditional Micro Mosaic. We will pull our own tessere, incanalato, and leaves, and boccio using enamels and glass, and learn assemblage using traditional grouts and patterns. Let's not let this skill die out!
Saturday, Mar. 17th 10-1pm
Glass Fusing "But I DON'T have a Kiln" -- $45.00 Some Materials included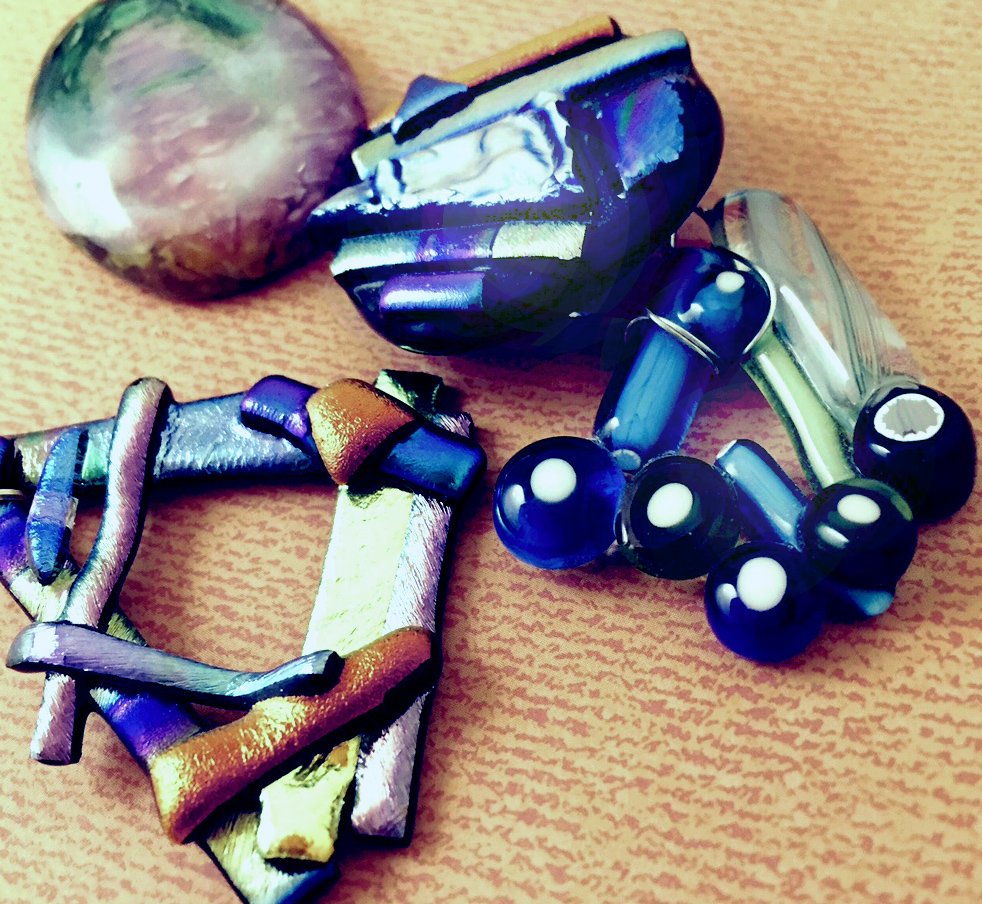 "But I Don't Have a Kiln"… DON'T LET THAT STOP YOU! We will cover microwave kilns! And their instant gratification! "But I DO Have a Kiln"…YOU WON"T BE BORED! We will cover so many aspects of glass fusing that you will be thrilled. Glass is awesome and we love it so much it will be a fun, fun, FUN class
Saturday, Apr. 7th 10-1pm
Etched Glass Fusing -- $45.00 Some Materials included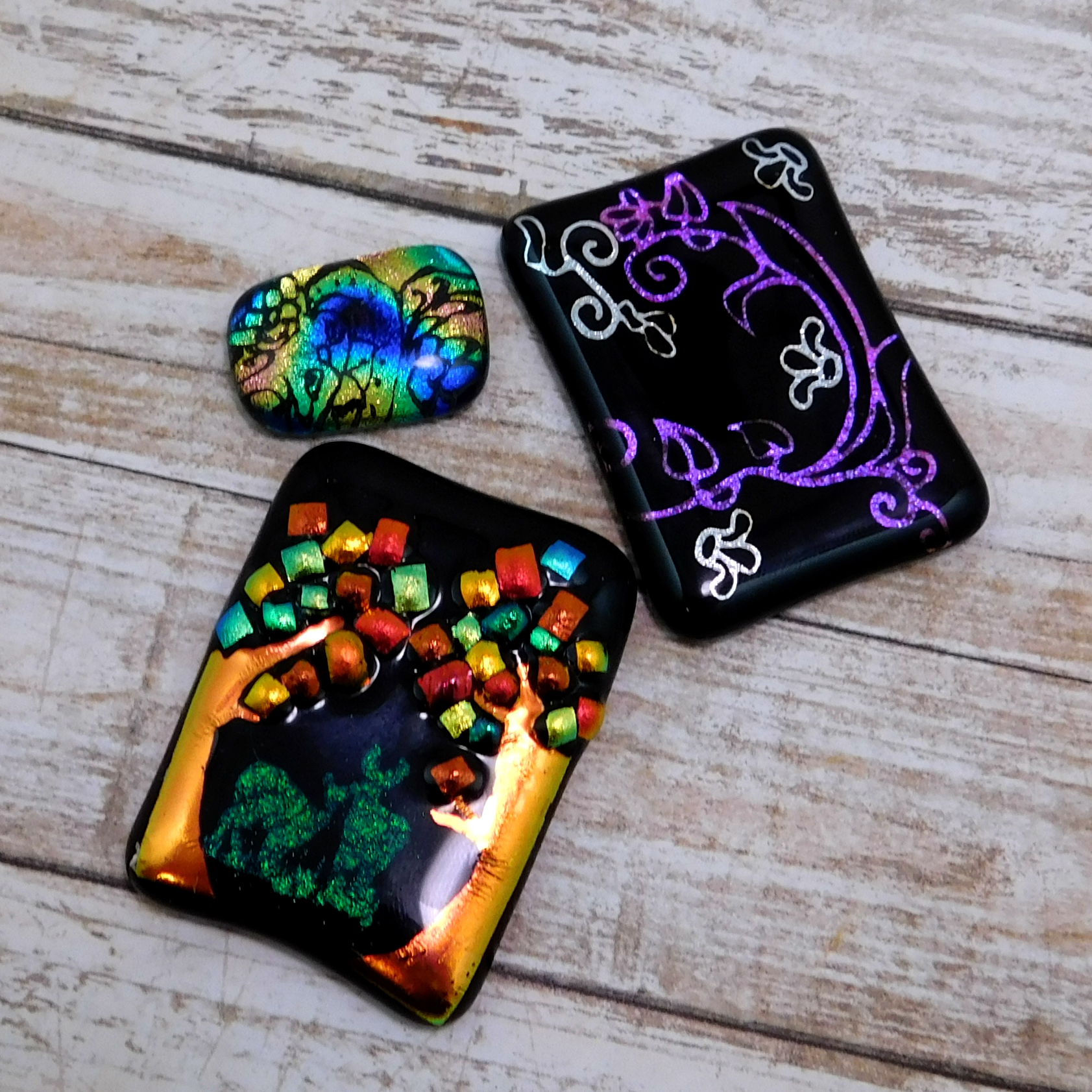 Glass Fusing is always such fun and looks wonderful! And in this class we'll be showing you a delightful new look of etching your glass! Wow everyone you know with fun patterns and designs you'll be able to create! All skill levels are welcome.