3-Day Soldering Workshop
(with optional 4th shop day!)
Our three-day soldering workshop is tailored to the out-of-town student. It is offered the first Tuesday, Wednesday and Thursday of each month, with an optional shop day on Friday.
Call us at  1-530-894-2323 today to sign up!
*PLEASE NO PERFUME ON CLASS DAYS!!
The Cost:
$225 for the three-day workshop (materials not included)
$35 for the add-on extra shop day
Bonus 10% discount of any classes taken in conjunction with this workshop
Note: registration and fees must be complete one week before the workshop starts, call today to make sure you're not left out!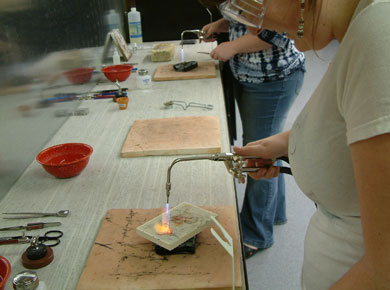 Dates Offered:
Mar. Tue. 6th – Thurs. 8th
Day 1: Shop Safety / Intro to Soldering / Fun with Wire
Tuesday, 9AM to 6PM with a 1-hour lunch break
Day 2: Applique / Clasps & Bails
Wednesday 9AM to 6PM with a 1-hour lunch break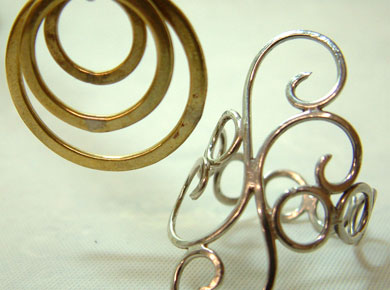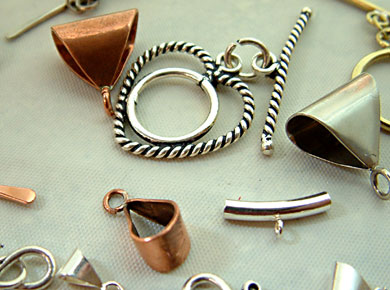 We begin with a 1-hour Shop Safety Class, then jump right in to the basic soldering class. In this class you'll...
Learn soldering skills and torch control
Understand what is happening and why it is done that way - this makes troubleshooting so much easier.
Spend plenty of time with the torch which will give you confidence and control.
After the introduction to soldering, we break for a one-hour lunch, then head right back in for some Fun with Wire! In this class we'll make something a little more intricate and spend more time with the torch. We will also be practicing our filing, shaping and polishing skills.
On the second day, we'll refine our piercing and sawing skills. We'll start by learning how to applique solder different metals together and further perfect our filing, sanding and polishing skills that are so essential to good craftsmanship.
After a 1-hour lunch, we'll learn about clasps and bails. In this course we'll discuss practical skills and great techniques for making decorative and useful findings.
Day 3: Stone Setting
Thursday 9AM to 6PM with a 1-hour lunch break
Day 4: Optional Shop Day
Friday 10AM to 5PM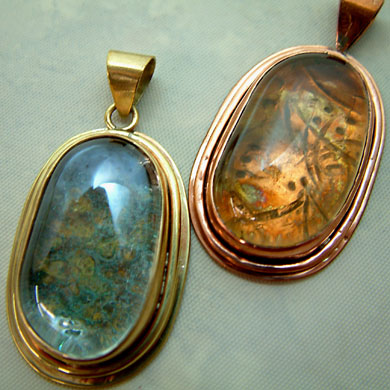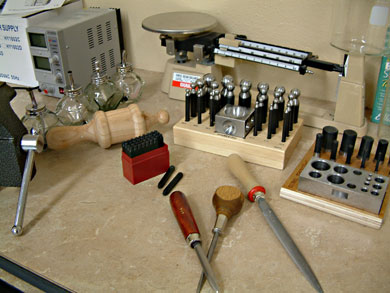 Today is the big day! At this point we're ready to tackle Stone Setting. We will be bezel-setting a fun stone and turning it into either a pendant, ring or bracelet - you'll get to decide! Bring your favorite stone and be prepared to really impress yourself.
The extra day gives you the time you need to finish up a projects or begin another while the techniques we discussed are still fresh in your mind. Have any questions? Our instructors are right there with you to help you with whatever you need to know.
A normal shop day at String Bead costs $50, but if you take it in conjunction with the workshop it is only $35.
Staying in Chico:
StringBead recommends staying at the Best Western Chico. Mention StringBead and get a special rate!
Other things to do while in town: